Jom ramai-ramai join GA ni okey !

Syarat-syarat mudah sangat tau :) ..nak taw syarat2, hadiah yang ditawarkan & cara nak join lehlaa klik banner kat atas 2 :)


TEMPOH CONTEST = 29 JANUARI sehingga 29 FEBRUARI 2012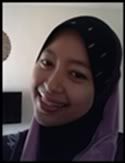 Empunya Nama diberi: Mala Nasohah
I am a mother of my beloved son, RIFQI. A working mother with high fighting spirit.
Testimony & Distributor for NurLizz Products

Call/Sms 019-6265756. Email: malanasohah@gmail.com
kiut kan mama pd ank boboy c rifqi ni :)
sesape berminat nak cube produk yang dijual bolehlaa singgah2 blog beliau ehh? :)
actuly Pn Mala Nasohah ni mtk setiap yg join GA beliau ni utk wat kata-kata semangat @ mutiara kata bertemakan semangat yang positif..
so dr sy seikhlasnye hanya bg doa spt kat dlm picca ini
diharapkan biz Nurlizz Slimming Product puan akan lebih maju dan yg pnting mndapat keredhaanNya..bkn takat biz je, tp semua laa pin2 rezeki yg ade atas muka bumi ni.. aminn :)
Ok 2jelaa kot, muge2 ade rezeki wat sy menang hadiah yg ditawarkan.. :)
Sekian, Aminn.......